Fisheries & Biodiversity
Fisheries management today is a complex environment involving cooperative processes which include U.S. federal, multi-state, multi-tribal and Canadian representatives.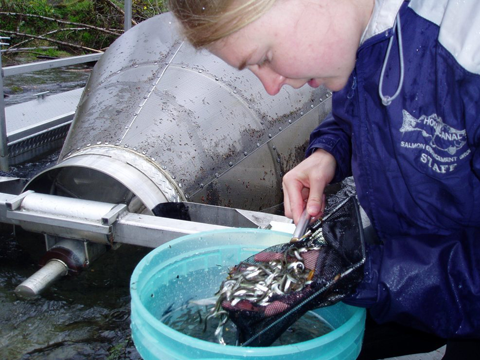 Inland fisheries are managed by the states of California, Oregon, Idaho and Washington.
The Pacific Fishery Management Council (PFMC) manages the coastal waters to 200 miles off the coasts for Washington, Oregon and California.
The annual North of Falcon process governs the inland marine water for salmon fishing in Puget Sound, Willapa Bay, Grays Harbor and Washington State rivers.
Salmon and steelhead fisheries in the Columbia River and its tributaries are co-managed by the states of Washington, Oregon and Idaho, four treaty tribes and other tribes that traditionally have fished in those waters.
The 1985 Pacific Salmon Treaty, developed cooperatively by the U.S. and Canada, is implemented by the eight-member bilateral Pacific Salmon Commission (PSC), which includes representatives of federal, state and tribal governments across both borders.
There is a growing need for information on a larger scope to support these management organizations, including habitat evaluations, recruitment and dispersal analysis, harvest rates and totals, and ecosystem monitoring.